Do you need to find the best personal injury lawyer in Minnesota? The process can be daunting, but the right lawyer can help you get the justice you deserve.
With the right research and preparation, you can find the lawyer that fits your needs. We'll show you how to understand the different types of personal injury lawyers, examine reviews and testimonials, set a budget, and narrow down your list of potential lawyers to make a final decision.
→ Take the time to read our different articles that could interest you.
–Tampa Personal Injury Attorney 1800ASKGARY for Injuries and Accidents
–Get the Best Car Accident Attorney in New Port Richey for Your Car Accident Case
–How to Choose the Right Personal Injury Lawyer for Your Case
–Understanding Liability in a Car Accident: Who is at Fault?
–The Importance of Gathering Evidence After a Car Accident
Visit our blog now!
What is 1-800-ASK-GARY?
1-800-ASK-GARY is a 24/7 complimentary helpline for individuals involved in motor vehicle accidents, including cars, commercial trucks, and motorcycles. Our team of specialists is available to provide assistance at any time of day for those injured in such incidents. Furthermore, we will directly connect you with a medical or legal expert who can support you in the aftermath of the accident.
→ Call us at (1-800-275-4279)
Our Services:
Researching Options for a Personal Injury Lawyer in Minnesota
It's important to research your options when looking for a personal injury lawyer in Minnesota.
Gather information about a lawyer's experience, credentials, and track record. Talk to people in your community to get recommendations. Find out if the lawyer is a member of the Minnesota State Bar Association or the Minnesota Association for Justice. Check online for reviews and ratings of the lawyer's past work.
Ask the lawyer questions about their experience, qualifications, and fees. Make sure the lawyer is familiar with Minnesota's personal injury laws and procedures.
Pay attention to how the lawyer communicates with you and how they make you feel. Choose a lawyer you feel comfortable with and who you feel will look out for your best interests.
Understanding the Different Types of Personal Injury Lawyers
Knowing the types of attorneys who specialize in personal injury cases can help you decide which one to hire. There are several types of personal injury lawyers.
Medical malpractice lawyers specialize in cases involving medical negligence.
Product liability lawyers work on cases related to faulty products.
Car accident lawyers handle legal cases involving those injured in car accidents.
Other types of personal injury lawyers may specialize in issues such as workplace injuries, animal attacks, or slips and falls.
It's important to choose a lawyer who is experienced and knowledgeable in the type of case you are facing. They should also have a good reputation and be able to provide references from previous clients. A personal injury lawyer should be willing to answer your questions and provide advice on the best way to proceed with your case.
Choosing a Personal Injury Lawyer With the Right Experience
When it comes to choosing a personal injury lawyer, it's important to consider their qualifications, specialties, and reputation.
Your lawyer should be qualified to practice law in your state, have experience with your particular type of case, and have a good reputation for their work.
Doing your research and asking the right questions can help you find a qualified lawyer who has the experience necessary to get the best outcome for your case.
Qualifications
To find the best personal injury lawyer in Minnesota, you should consider their qualifications. You want someone with the right education and experience to handle your case, so make sure to look into their background.
Research their past cases, and how successful they were, as well as any awards or recognitions they've received. It's also important to look into their client reviews, as this can give you an idea of how satisfied their previous clients were with their services.
You should also find out what kind of resources they have available to them, such as a network of experts they can call on, or access to certain types of evidence. It's important to find an experienced lawyer who will prioritize your case and provide you with the best possible outcomes.
Specialties
It's important to look into a lawyer's specialties to ensure they're the right fit for your case. A lawyer's specialties can vary, from medical malpractice to auto accidents, and even products liability. When it comes to personal injury, it's important to look for a lawyer who specializes in this area of law.
| | |
| --- | --- |
| Area of Law | Specialty |
| Medical Malpractice | Negligence |
| Auto Accidents | Liability |
| Products Liability | Negligence |
When looking for a personal injury lawyer in Minnesota, you should note their experience in the area. Additionally, their ability to effectively argue your case and get you the best possible outcome is paramount. It's important to have a lawyer who understands the law and can help you navigate the complexities of your case. Ultimately, you need an attorney who is highly trained and experienced in the area of personal injury law.
Reputation
Checking a lawyer's reputation is essential when choosing the right personal injury attorney. Here are a few ways to evaluate a lawyer's reputation:
Research online reviews and ratings: Find out what other clients have experienced and what their opinions are.
Ask friends and family for referrals: Your network of contacts may know of a great lawyer with a good reputation.
Check professional affiliations: Many lawyers are part of professional organizations that require a certain level of expertise and ethical standards.
Reviewing a lawyer's reputation is a great way to find the best personal injury lawyer for your needs. Take the time to research reviews, ask for referrals, and look into professional affiliations to ensure you are getting the best representation possible.
Examining Reviews and Testimonials for Minnesota Lawyers
Reading reviews and testimonials can give you a good sense of what to expect from Minnesota lawyers. Reviews and testimonials can provide insight into a lawyer's reputation and track record with past clients. You can find reviews and testimonials on websites dedicated to Minnesota law, or through a simple search of the lawyer's name.
| | |
| --- | --- |
| Attribute | Rating |
| Professionalism | 4/5 |
| Knowledgeability | 5/5 |
| Compassion | 4/5 |
| Communication | 5/5 |
| Honesty | 3/5 |
By examining reviews and testimonials, you can get a good overview of the lawyer's professionalism, knowledge, compassion, communication, and honesty. You can use this information to compare different lawyers and find the best one for your needs.
Setting a Budget for Legal Representation
Setting a budget for legal representation is an important step when selecting a lawyer. So, it's important to consider your financial resources and determine what you can afford. When setting a budget, you should:
Identify any up-front costs associated with the lawyer's services.
Research the range of fees lawyers charge for similar cases.
Determine if you are able to negotiate with the lawyer to meet your financial needs.
It is important to understand that the cost of legal representation will vary depending on the complexity of your case. However, with diligent research and consideration of your financial resources, you can find a lawyer who will provide quality legal services at a price you can afford.
Preparing for Your Consultations With Personal Injury Lawyers
Before meeting with personal injury lawyers, it's important to prepare so you can get the most out of your consultation. Research potential lawyers online, and compile a list of questions to ask. Consider the strengths and weaknesses of each lawyer, and think about how comfortable you feel with each one. Make sure you have all relevant documents, like police reports and medical records, and be ready to discuss your case.
| | |
| --- | --- |
| Strengths | Weaknesses |
| Experienced in dealing with personal injury cases | Limited resources or lack of local experience |
| High success rate | Unclear communication style or lack of responsiveness |
| Understands your case and can provide knowledgeable advice | Unwillingness to take cases to court or unwillingness to negotiate for higher compensation amounts |
Narrowing Down Your List of Potential Lawyers
Now that you've gathered information about potential personal injury lawyers in Minnesota and have conducted consultations with a few, it's time to narrow down your list. Here are three tips to help you choose the best lawyer for your case:
Look for experience. Ask the lawyers about their experience in handling cases like yours. How long have they been practicing law? How many personal injury cases have they handled?
Consider their reputation. Do some research on the lawyers' reputations, such as reading reviews from former clients or asking for a list of references.
Pay attention to communication. How well do the lawyers listen to you? Are they able to explain legal concepts in a way that you understand? Do they respond to your questions in a timely manner?
These tips will help you make an informed decision and find the best lawyer for you. Good luck!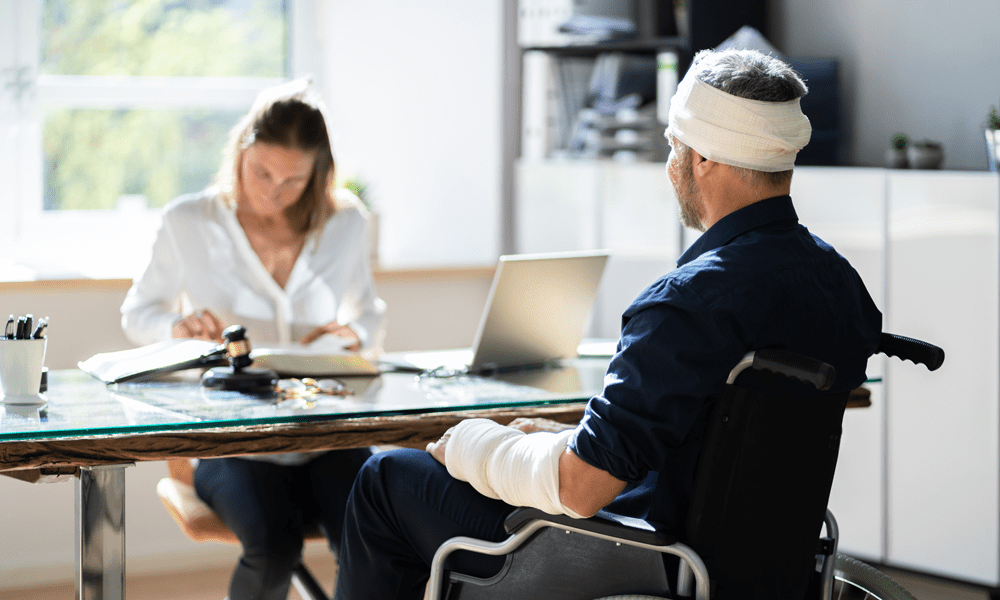 Making a Final Decision on a Personal Injury Lawyer in Minnesota
When it comes to making a final decision on a personal injury lawyer in Minnesota, you'll want to consider a few key factors. First, think about the cost and fees associated with hiring a lawyer. It's important to know what you can afford and what you'll be getting for your money.
Next, consider the lawyer's experience and reputation. Look for someone who has successfully handled personal injury cases in the past and has a good track record. A lawyer with a positive reputation in the legal community can also be an asset to your case.
Lastly, think about the availability and support that the lawyer will provide. It's crucial to have a lawyer who will be accessible and responsive to your needs. They should be willing to answer your questions and provide you with the expertise and support you need throughout the legal process.
Taking the time to thoroughly review each of these elements will ultimately influence your decision. By finding a lawyer who meets your criteria in terms of cost, experience, reputation, availability, and support, you can increase your chances of getting the best possible outcome for your personal injury case.
Costs & Fees
You'll want to consider the costs and fees associated with hiring a personal injury lawyer in Minnesota. It is important to understand that you may be responsible for some of these costs, and that you should be aware of all of the costs that may be involved before deciding on a lawyer.
Here are a few important points to consider:
Contingency Fees: Some lawyers in Minnesota may take your case on a contingency fee basis, which means that they will not charge you any fees unless they win your case.
Hourly Rates: Lawyers who charge an hourly rate may require you to pay a retainer fee up front, and then bill you for any additional hours worked on your case.
Costs & Expenses: You may be responsible for covering any additional costs and expenses associated with your case, such as court fees, filing fees, expert witness fees, etc.
It is important to understand the costs and fees associated with hiring a personal injury lawyer in Minnesota before making a final decision. Make sure you ask any potential lawyers about their fees and costs so that you can make an informed decision.
Experience & Reputation
It's important to research a lawyer's experience and reputation before making your decision. Take a look at their background to understand how long they've been practicing and what kind of cases they have handled.
| | | |
| --- | --- | --- |
| Years Practicing | Areas of Practice | Notable Cases |
| 5+ | Medical malpractice, car accidents, etc. | Won a million dollar settlement for client |
Check the lawyer's online presence to find out what kind of reviews they have. Read the reviews to make sure they're well-regarded in the legal community and have a history of success. Finally, make sure their fees are reasonable for the services they provide. With this research, you can be confident in selecting the right lawyer for you.
Availability & Support
Reach out to the lawyer to confirm they're available and can provide the support you need. A personal injury lawyer should be available to answer questions, provide guidance, and offer reassurance.
Here are a few things to consider:
Communication: How easily can you contact your lawyer? Can they be reached by phone, email, or text?
Timeliness: How quickly will your lawyer respond? Will they provide timely updates?
Support: How actively will your lawyer support you through the legal process? Can they explain complex legal terms in plain language?
A personal injury lawyer should take the time to understand your story and provide the best legal advice. Choose an attorney who's available and willing to support you throughout the process.
Frequently Asked Questions
What Is the Average Cost for Legal Representation in a Personal Injury Case?
The average cost of legal representation in a personal injury case can vary. Generally, it's wise to budget for attorney's fees, court costs, and other expenses.
What Is the Statute of Limitations for Filing a Personal Injury Claim in Minnesota?
In Minnesota, you have two years from the time of the injury to file a personal injury claim. Time is of the essence, so act quickly to protect your rights.
How Long Does It Typically Take to Settle a Personal Injury Case?
Settling a personal injury case can take anywhere from months to years, depending on the severity of the injury and the complexity of the case. Be patient and work with your lawyer to get the best outcome.
What Type of Evidence Is Needed to Prove Liability in a Personal Injury Case?
You'll need evidence such as witness statements, medical records, photos, and other types of documentation to prove a party's liability in a personal injury case. Be sure to consult an experienced attorney for the best advice.
What Should I Expect During a Consultation With a Personal Injury Lawyer?
During a consultation, expect to discuss the details of your case and the lawyer's experience. They'll explain the legal process and what you can expect. Be prepared with questions to get the most out of the meeting.
Conclusion
You've done your research, weighed your options, and narrowed down your list of potential personal injury lawyers in Minnesota.
Now, it's time to make a decision. Do your best to choose a lawyer that is experienced, knowledgeable, and compassionate. With the right lawyer, you'll have the best chance of achieving a successful outcome for your case.
Don't forget to review the lawyer's reviews and testimonials before making your final decision.
Good luck!