Filing a personal injury claim in Jacksonville, Florida can be difficult. It's easy to feel overwhelmed by the whole process – from gathering evidence and filing paperwork to negotiating with insurance companies. That's why it's so important to make sure you get the legal help you need: hire a qualified Jacksonville Personal Injury Attorney today! With their experience and expertise, they'll ensure that your rights are protected, allowing you to focus on healing.
These experienced professionals will provide you with personalized attention throughout every stage of your case. They know all aspects of Florida law of personal injury cases, including liability laws and statutes of limitations. Plus, they're familiar with local court procedures and have relationships with relevant officials who may be able to help expedite certain matters.
Your attorney will fight tirelessly for your right to receive fair compensation for any medical expenses or lost wages incurred due to an accident caused by another party's negligence or recklessness. Let them take care of the heavy lifting while you focus on recovering – read on for more information about how hiring a Jacksonville Personal Injury Attorney is essential when pursuing a successful settlement! 1-800-ASK-GARY (1-800-275-4279)!
*You might be interested in our different articles!
Don't Be a Victim Twice: How a Tampa Car Accident Attorney Can Help You Get the Compensation You Deserve
Injured in Gainesville? Get the Help You Need with a Personal Injury Attorney in Gainesville FL
Justice for Your Injuries: Why You Need a Sarasota Personal Injury Attorney
Reckless Driving and Personal Injury: What You Need to Know
And more, visit our blog!
What Is A Personal Injury Attorney?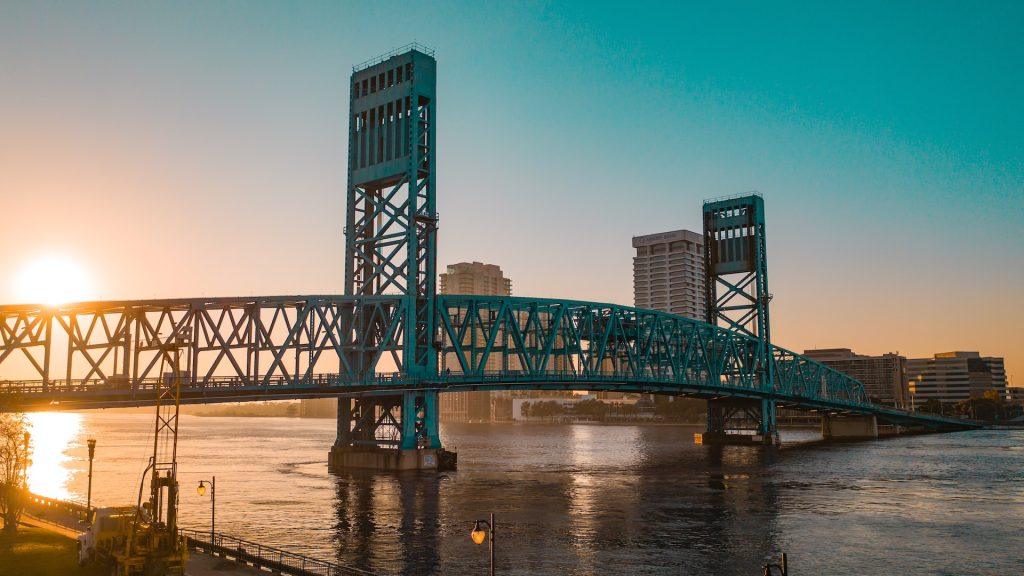 ⇒ A Jacksonville personal injury attorney is a legal professional who specializes in representing victims of accidents and other injuries. They can help clients file civil lawsuits, and seek compensation for medical expenses, lost wages, pain and suffering, emotional distress, and more. Personal injury lawyers are knowledgeable about the laws related to negligence and liability cases. They understand how to build strong cases that hold liable parties accountable for their actions or inaction. Additionally, they work diligently to ensure their client's rights are protected throughout the entire process.
Personal Injury Attorneys in Jacksonville FL have extensive knowledge of local statutes as well as federal regulations which govern accident claims and settlements. These attorneys also know how to negotiate effectively with insurance companies so that injured individuals receive maximum financial reparations.
Furthermore, they provide invaluable guidance on all aspects of filing a claim including reviewing medical records, collecting evidence from witnesses and experts, preparing court documents, appearing in court on behalf of the plaintiff if needed, and providing advice regarding settlement offers.
Hiring a qualified Jacksonville Personal Injury Attorney will give you access to experienced professionals who can vigorously fight for your best interests after an injury has occurred. With their assistance, you may be able to obtain fair compensation for any damages incurred due to another person's negligence or wrongful action.
Benefits Of A Jacksonville Personal Injury Attorney
When it comes to legal matters involving personal injury, you need the expertise of a qualified attorney. This is where hiring a Jacksonville Personal Injury Attorney can provide invaluable assistance and protection for your rights. A professional Jacksonville attorney will have experience in dealing with similar cases and can help ensure that you get the justice and compensation you deserve. Here are some of the benefits of working with a skilled Jacksonville lawyer:
First, if you're facing a complex or difficult case, an experienced attorney can provide sound advice on how to proceed. They know the ins and outs of Florida law regarding personal injury claims, so they'll be able to determine if there is any risk involved in pursuing your claim. With their knowledge, they can also assist with negotiation tactics when negotiating settlements or awards from insurance companies or other parties responsible for your injuries.
Second, attorneys understand all aspects of personal injury law including statutes of limitation and liability issues. Working with one ensures that every possible detail is taken into consideration before filing suit or entering into negotiations over settlement amounts. Your lawyer will make sure that all relevant evidence is collected and presented properly during court proceedings as well as accurately represent your interests throughout the process.
Finally, having someone by your side who understands what you're going through provides tremendous emotional support. You don't have to face these complicated matters alone; an experienced Jacksonville Personal Injury Attorney will listen to your story and fight hard on your behalf until justice is served. By relying on their expertise, you'll be able to rest assured knowing that all angles are being explored and no stone is left unturned to seek the best outcome for your situation.
Qualities To Look For In An Attorney
When searching for a Jacksonville personal injury attorney, there are certain qualities you should look for to ensure that your legal representation is the best it can be. An experienced lawyer will have an intimate knowledge of state and federal laws related to personal injury cases, as well as expertise in developing strategies tailored to each client's situation. When seeking out a qualified professional, here are some key points to consider.
First, research the reputation of any potential attorneys. Look into their past successes with similar cases as yours, and read reviews from former clients – these provide valuable insight into what kind of service they offer. Additionally, ask friends or family members who they would recommend based on their own experiences in hiring lawyers in the past.
Second, good communication is essential when working with an attorney. You need someone who is accessible and willing to answer questions promptly so that you never feel left in the dark about your case status or progress. It's also important that you feel comfortable discussing details of your case openly with them – after all, trust between lawyer and client is paramount when handling delicate matters such as this one.
Finally, make sure you understand exactly how much the services provided by your chosen solicitor are going to cost before signing any agreements or paperwork. Ask them about payment plans if necessary; many firms have options available to help those facing financial hardship due to litigation costs associated with their case. With proper research and consideration of factors like experience level, communication skills, and fee structure, you can find a reliable Jacksonville personal injury attorney who meets all your needs.
Areas Of Expertise
Jacksonville personal injury attorneys are highly experienced professionals who specialize in providing legal representation for clients with a range of cases. These lawyers have the expertise and resources to provide you with the best possible outcome for your case. They can handle claims related to car accidents, slip-and-fall incidents, medical malpractice, product liability, wrongful death, and more.
The knowledgeable attorneys at Jacksonville personal injury firms also offer guidance on filing insurance claims, helping clients understand their rights as victims, and navigating through complex court proceedings. Additionally, they work tirelessly to ensure that all details surrounding an accident or incident are fully documented and organized before any claim is filed. This ensures that you receive fair compensation for damages incurred due to another party's negligence or recklessness.
Your attorney will help build a strong case by collecting evidence such as witness statements, police reports, medical records, photographs of the scene of the accident, and expert testimony from medical professionals and other experts if necessary. With their experience and skillful approach to litigation, it's easy to see why hiring a Jacksonville personal injury attorney is essential when seeking justice after suffering an injury caused by someone else's careless behavior.
(https://1800askgary.com/areas-served/)!
Types Of Cases Handled
At Arnold Law Firm, our Jacksonville personal injury attorneys have experience in a variety of cases. From auto accidents to medical malpractice and product liability claims, we can handle any situation that requires legal representation. Our team has the expertise and resources necessary to effectively represent you throughout the entire process.
We understand how traumatic an accident or incident like this can be for victims and their families. For those who are facing serious injuries due to another person's negligence, we offer the professional advice and guidance needed to secure a favorable outcome for your case. We take pride in helping people get justice and seek compensation for what they've endured.
Our lawyers will work hard on your behalf to ensure that you receive proper legal counsel during every step of your claim. We strive to provide top-notch service with empathy and understanding while ensuring that your rights are protected at all times. Contact us today if you believe you may have a case—we're here to help!
How To Find A Qualified Attorney
Finding a qualified attorney in the Jacksonville area can be tricky. To ensure you get the best representation, you'll want to do some research and ask questions before hiring anyone. Start by checking online reviews of attorneys in your local area so that you can get an idea of who has good ratings from their past clients. You should also find out what kind of experience they have with personal injury cases like yours, as well as how many similar cases they've handled successfully. Additionally, it's important to make sure your potential lawyer is licensed and insured in Florida.
The next step is to meet with prospective lawyers and discuss your case in detail. This will give you a better idea if they're right for the job or not. Make sure to bring copies of documents related to your case, such as police reports and medical records, so that the lawyer can review them thoroughly during the meeting. Ask any questions you may have about their qualifications or ability to handle your case effectively. While having an interview process might seem time-consuming, it's worth doing since choosing the wrong attorney could end up costing you more money down the line due to inexperience or lack of knowledge on specific legal matters surrounding your situation.
Once you've chosen a qualified attorney that meets all of your needs, make sure to sign a written retainer agreement outlining exactly what services will be provided for which fees are charged. Keep this document handy since it serves as evidence of what was agreed upon before starting work on your case. It's also wise to check periodically on progress made throughout working together so there are no surprises when it comes time for final payment after winning your settlement!
Researching Potential Attorneys
Finding the right personal injury attorney in Jacksonville is not an easy task. It requires research and due diligence on your part to ensure you find the best lawyer for your case. The first step in finding a qualified attorney is to ask for referrals from friends, family members, or colleagues who have had similar experiences. After getting some recommendations, do some online research to learn more about each potential attorney's background and qualifications. Check out their website and read any reviews posted by past clients so that you can get a better understanding of what kind of service they provide and how successful they've been with cases like yours.
After researching potential attorneys, make sure you talk to them directly before making your decision. Ask questions related to their experience handling similar cases as well as any other relevant information regarding their practice area and legal strategies they may use in your case. Finally, make sure that you feel comfortable working with the lawyer you choose since this will be someone who will represent you during a difficult time in your life.
Conclusion
It's important to get the legal help you need when dealing with a personal injury case. Hiring a Jacksonville Personal Injury Attorney can provide many benefits, such as expert advice and guidance in navigating the complexities of your case. When looking for an attorney, be sure to consider their areas of expertise, and the types of cases they handle, and research potential attorneys to make sure they're qualified.