Are you searching for a Florida accident attorney? If so, you've come to the right place! Every day, thousands of people are injured in accidents due to someone else's negligence. Unfortunately, victims don't always get what they deserve when it comes to fair compensation. That's why having an experienced Florida accident attorney on your side can make all the difference. By 1-800 ASK GARY!
*You might be interested in our different articles!
–Jacksonville auto accident doctor near me
-Uber Accident Attorney Jacksonville
–Tampa Slip And Fall Accident Attorney
–Truck Accident Attorney South Florida
–Personal Injury Attorney in Brandon, FL
–Injury Attorney In West Palm Beach
–Jacksonville Personal Injury Attorney
-And more, visit our blog!
Definition Of Accident Attorney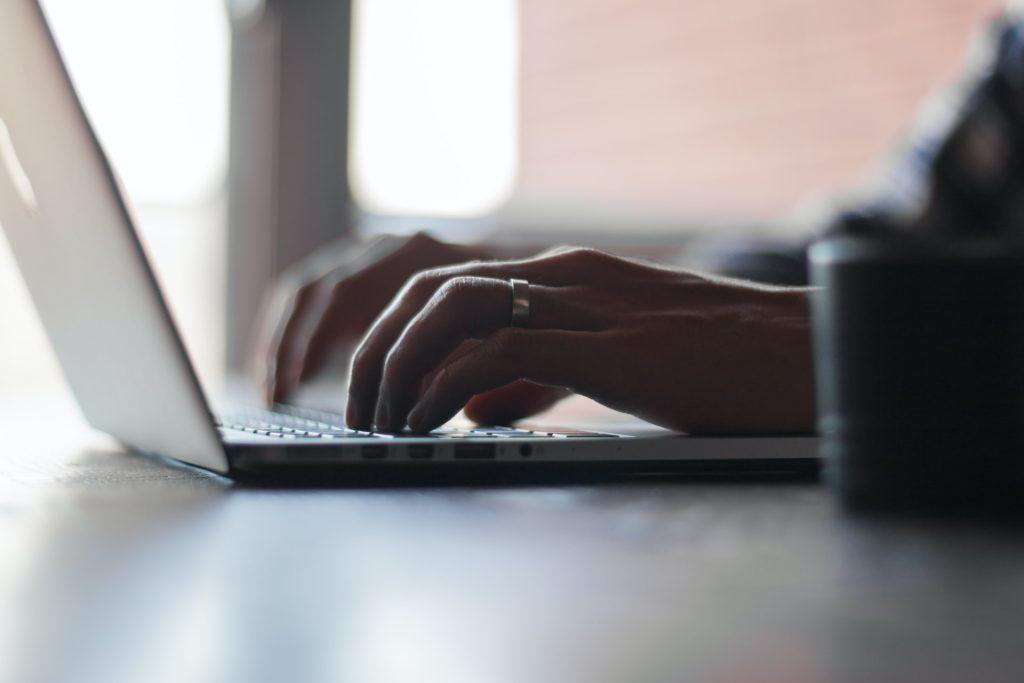 An accident attorney in Florida is a lawyer who specializes in representing people injured as the result of an auto accident, wrongful death, or another type of injury. They have extensive experience and knowledge of the law which allows them to pursue compensation on behalf of their clients for any damages that may have been incurred due to negligence or reckless behavior. An experienced accident attorney can help victims recover financial losses associated with medical bills, lost wages, pain and suffering, and more.
Accident attorneys also work to hold negligent parties accountable by providing evidence demonstrating how they were responsible for someone's injuries. This includes gathering witness testimonies and police report from the scene of the accident, obtaining medical records from treating physicians, and negotiating settlements on behalf of their clients. In some cases, when insurance companies refuse to pay out justly deserved amounts for claims, these lawyers are ready to take legal action if necessary.
When looking for an auto accident attorney in Florida or a wrongful death lawyer it is important to make sure they have sufficient expertise related to your case. You should ask questions about their litigation history and what results they've achieved so you can be confident in hiring the best person possible for your situation. With such highly specialized skill sets at their disposal, working with an accident attorney gives individuals facing serious financial hardship peace of mind knowing that their rights will be fought for in court.
Understanding Your Rights After An Accident
After an accident, it's essential to understand your rights and the steps you should take. A Florida accident attorney can help guide you through this process and fight for fair compensation on your behalf. Whether you were involved in a motorcycle, truck, or bicycle accident, the legal team at our firm can provide skilled representation to ensure that your rights are protected every step of the way.
It's important to remember that after any kind of accident, there are certain steps you should take to protect yourself legally. If possible, take pictures of the scene if it is safe enough to do so without putting yourself in danger. Exchange contact information with all parties involved, including insurance companies and witnesses who may have seen what happened. The more evidence you have gathered, the easier it will be for your motorcycle accident lawyer Florida or truck accident lawyer Florida (or whatever type of incident) to build a strong case on your behalf.
If needed, seek medical attention immediately following the incident even if no physical injuries appear right away. It's also crucial to contact a bicycle accident lawyer Florida as soon as possible; they'll know how best to handle an insurance company or opposing party while ensuring that you are being treated fairly throughout the entire process. Our experienced attorneys are here to make sure that your rights remain intact from start to finish and that justice is served accordingly.
Pre-Trial Legal Services
If you've been injured in an accident, it's important to understand your rights and the legal options available to you. One of those options is working with a Florida personal injury lawyer or slip-and-fall attorney who can help protect your rights while providing pre-trial legal services.
A Florida personal injury attorney has experience representing victims of accidents in court and negotiating out-of-court settlements. They will be able to go over all the facts surrounding your case and provide advice on how best to proceed. This includes looking into any insurance coverage that may apply, as well as filing a lawsuit if necessary. Your attorney can also work with medical professionals to determine what kind of long-term care might be required due to catastrophic injuries resulting from an accident.
It's always advised for individuals involved in serious accidents to seek professional legal counsel before signing any documents or making decisions about their case. A qualified Florida accident attorney can ensure that your rights are protected and that you receive fair compensation for any damages incurred from the incident. With their expertise, they can successfully guide you through the entire process so that you get the justice and closure you deserve.
Documenting The Accident Scene And Evidence
As a Florida accident attorney, it is important to understand the importance of documenting the scene and evidence relating to your case. After all, this can be key in obtaining the compensation you are entitled to.
When dealing with cases like boating accidents or pedestrian collisions, an experienced Florida accident lawyer will know how to get detailed information from witnesses while preserving any physical evidence that could help win your case. They may also secure video recordings taken at the time of the incident as well as take photographs of the entire accident location.
Furthermore, they would also document every piece of relevant data such as weather reports, police documents, medical records, and affidavits from anyone who may have witnessed the event. As part of their services, your chosen legal team should coordinate with law enforcement agencies for additional evidence if need be. All these steps are essential for ensuring that you receive fair compensation for what happened.
To maximize your chances of success when claiming another party after an accident has occurred, you must ensure that you gather enough evidence that adequately demonstrates fault on behalf of the other party. Therefore, consulting with a knowledgeable boating accident lawyer or pedestrian accident attorney in Florida is highly recommended before taking further action.
Negotiating With Insurance Companies
Negotiating with insurance companies can be a difficult and intimidating process. When you have been injured as a result of an accident, it is important to understand your rights to ensure that you receive fair compensation for your losses. An experienced Florida accident attorney understands how insurance companies operate and can negotiate on your behalf to protect those rights.
When filing a claim with an insurance company, the adjuster will ask questions designed to determine fault and minimize liability. With any statement made by the claimant or witnesses, they must remain consistent; even minor inconsistencies can be used against you. It's also important that all information provided to the adjuster should be complete and accurate to avoid jeopardizing the success of the case.
With this knowledge, an experienced Florida accident attorney can effectively represent their client throughout the claims process and help them obtain the best possible settlement from the insurer. They are familiar with certain tactics insurers may deploy to pay out less than what's due, such as delaying payment until after legal action has been taken or asserting that injuries were pre-existing medical conditions instead of being caused by negligence on behalf of another party. A qualified attorney will know precisely how to counter these strategies so their clients get every penny they deserve following an injury-causing incident.
Establishing Liability For An Accident
The process of establishing liability for an accident is a complex one. It begins with investigating the circumstances surrounding the incident and gathering evidence to support your claim. This may include eyewitness accounts, photographs, police reports, medical records, or other relevant documents. Once it's been determined who caused the accident and why they are liable, you will be able to pursue compensation from them or their insurance provider.
To establish liability in an accident case, it must first be established that negligence was involved on the part of someone else. Negligence occurs when someone fails to act as a reasonable person would under similar circumstances – resulting in harm or damage to another person's property or health. When this has occurred, the negligent party can be held liable for any damages suffered by the injured victim.
Your Florida Accident Attorney will work hard to gather all necessary proof and documentation needed to prove negligence on behalf of those responsible for your injuries and losses so that you can receive just compensation for what happened to you. With experienced legal representation at your side throughout this process, you have a much better chance of successfully recovering fair compensation for your losses due to someone else's irresponsible actions.
Medical Care And Costs After An Accident
After an accident, medical care and costs are a top priority. Your health should be your number one concern after the incident. Seeking quality medical treatment is essential for both recovery and legal proceedings. The cost of medical bills can add up quickly, but it's important to remember that you have rights when it comes to compensation for the damages incurred in the accident.
When seeking proper medical care, make sure to keep all documentation relating to your injury including receipts from doctor visits and any other expenses related to your treatment. You may also want to gather witness accounts or pictures of the scene if possible as this could help prove liability down the road. If someone else is at fault for the accident, they may be responsible for covering some or all of these costs. A Florida Accident Attorney will fight hard on your behalf to ensure fair compensation so you don't end up bearing the burden alone.
It's not always easy dealing with the aftermath of an accident – especially when there are financial implications involved – but having a qualified attorney by your side makes things much easier. They understand how difficult this process can be emotionally and financially, which is why they strive to provide their clients with aggressive representation and personalized advice tailored specifically to each case. With their expertise guiding you through every step of litigation, you can rest assured knowing that no stone will be left unturned in pursuit of justice and maximum compensation.
Lost Wages Due To Injury
If you've been injured in an accident, there is a good chance that your ability to work has been affected. This can have devastating effects on your financial stability and well-being. Fortunately, if this is the case, you may be entitled to compensation for lost wages due to injury.
It's important to understand that proving lost wages due to injury isn't always easy. You'll need to provide evidence of how your injuries have impacted your ability to earn money. This could include medical records, as well as documentation from employers or coworkers who can attest to any changes in productivity or performance because of your injuries. Your Florida accident attorney will help guide you through this process by providing expertise and strategies to ensure that all relevant information is included in the claim.
A successful claim for lost wages due to injury requires gathering detailed information about past earnings, current income potential, and future earning capacity when applicable. An experienced lawyer can make sure that nothing slips through the cracks so that you get fair compensation for expenses both now and in the future. With their help, you can achieve peace of mind knowing that justice has been served and your rights protected.

If you need a LAWYER click here! ⇒ (https://1800askgary.com/i-need-a-lawyer/)!