You've just been in a motorcycle accident in Gainesville. It's important to take the right steps after any accident, and that is especially true for a motorcycle crash. Knowing what to do can help you protect your legal rights and get the compensation you deserve.
Motorcycle accidents can be particularly devastating due to the lack of protection offered by a motorcycle compared to a car. Motorcycle accidents are responsible for a significant percentage of road injuries and fatalities each year. After a Gainesville motorcycle accident, it's crucial to find legal help to ensure you receive the guidance and support needed to recover. This might involve pursuing motorcycle accident compensation to cover medical bills, lost wages, and other expenses. Remember that motorcycle accidents can happen anywhere, from busy city streets to the quiet roads of Sarasota, so always take the necessary precautions to stay safe on the road.
In this article, we'll discuss six essential steps to take after a Gainesville motorcycle accident. With these tips, you'll be able to make sure all your bases are covered as you navigate through this difficult situation.
⇒ Take the time to read our articles!
–Sarasota Motorcycle Accidents: Facts, Statistics, And Prevention Tips
–Referral Services in Personal Injury Law: Are They Worth Your Money?
–My Attorney Screwed Up My Case. What Are My Rights?
–Navigating Neck and Lower Back Pain After an Accident
–https://1800askgary.com/injury-lawsuits-gainesville/
–Visit our blog now!
Discover Everything About 1-800 ASK-GARY: Your Ultimate 24/7 Support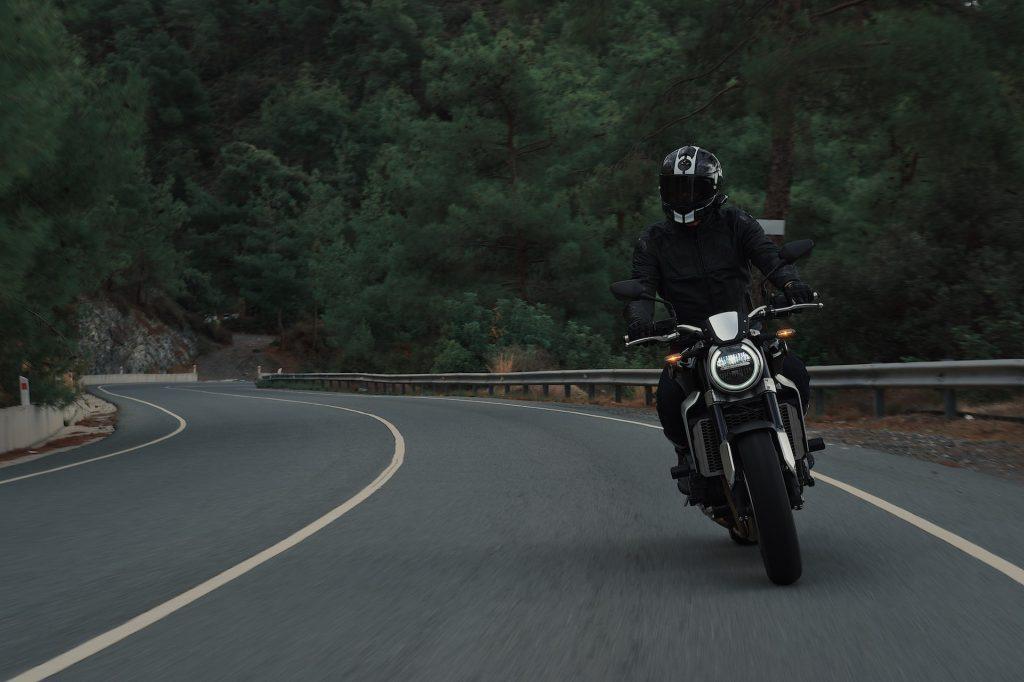 At 1-800 ASK-GARY, we are committed to providing you with trustworthy, empathetic, and complimentary 24-hour assistance. Our goal is to link you with the appropriate experts who can offer guidance following a car accident.
Effortless 3-Step Process
For those affected by a car accident or any injury-related incident, 1-800 ASK-GARY is here to connect you with the reliable support you require. Our efficient three-step process ensures prompt and effective help.
1. Contact Us
Start by calling us at 1-800-275-4279.
2. Discuss Your Legal Issue
Upon contacting 1-800 ASK-GARY, our intake coordinator will discuss the specifics of your case and the injuries you have sustained. This information enables us to pair you with the ideal professional who possesses the necessary expertise for your situation.
3. Await a Callback
After gathering your contact information and understanding your requirements, we will connect you with a skilled expert who can aid you in navigating your accident or injury circumstances. It's as straightforward as that! Expedite the process by dialing 1-800-275-4279 and take advantage of our 24/7 helpline at no expense.
Seek Medical Attention
Immediately after a crash, seeking medical attention should be your top priority! Even if you don't feel like you're seriously injured, it's important to get checked out by a medical professional.
This will ensure that any potential injuries are identified and treated in the most effective way possible. Make sure to explain the full extent of how you were feeling before and after the accident, so that your doctor can accurately diagnose any issues.
If possible, keep records of all related medical visits and treatments for future reference. It's also important to follow up with your doctor regularly following an accident, as some symptoms may take time to present themselves.
Contact a Motorcycle Accident Attorney
Reaching out to a knowledgeable motorcycle accident attorney can give you the peace of mind that your rights are being protected. The attorney will be able to handle all aspects of the case, including filing paperwork, gathering evidence, negotiating with insurance companies, and representing you in court if necessary.
Here are some key reasons why it's important to contact an experienced motorcycle accident attorney after an accident:
They can help ensure that all medical bills get paid and that any additional compensation is secured.
They can make sure you receive the maximum amount of money available for damages such as lost wages, pain and suffering, and emotional distress.
They will know how to deal with uncooperative insurance companies who may try to deny a claim or underpay it.
They will provide invaluable legal advice on whether or not to accept a settlement offer from the other party involved in the accident.
Document the Scene of the Accident
Gathering information from the accident scene is crucial to building a strong case, so you need to document what happened as soon as possible.
Immediately after the crash, take pictures of the entire scene and any visible damage to both vehicles involved. It may be useful to draw a diagram of the accident that includes details such as points of impact, skid marks, road conditions, etc.
If there were any witnesses present, make sure to get their contact information to have them testify if necessary. It's also important for you to keep track of your expenses associated with the accident – this could include anything from medical bills and repair costs for your motorcycle or other vehicle involved in the crash.
Make sure you save all receipts related to these expenses and keep them organized in one place for easy access. Following these steps can help you build a compelling case and ensure that you receive fair compensation following your Gainesville motorcycle accident.
Collect Evidence
Collecting evidence is key to making a strong case, so you must get all the information you can as soon as possible.
After a Gainesville motorcycle accident, take pictures of the scene if you're able. Take notes on what happened and ask any witnesses for their accounts of the incident. Be sure to take down contact information from any involved parties or witnesses who may have seen the accident.
Get a copy of the police report if one was filed during your accident and make sure that all documentation is organized in one place.
It's also important to gather medical records related to your injury-related treatment after an accident. This includes bills, x-rays, reports from doctor's visits, and other documents related to your healthcare costs due to injuries suffered in the Gainesville motorcycle crash.
This evidence could be essential when filing an insurance claim or personal injury lawsuit against another party involved in the accident.
Document Your Injuries and Treatments
Documenting your injuries and treatments is important to ensure you get the compensation you deserve, so make sure to keep track of all expenses.
This includes keeping a record of doctor visits, hospital stays, medication costs, therapy sessions, medical equipment purchases, and more.
In addition to tracking your medical bills, be sure to save any notes from physicians or therapists that describe the nature and extent of your injuries.
If possible, it may also help to take photos of any cuts or bruises that resulted from the accident.
It's also wise to document how the accident has affected your daily life – for instance, if it's affecting work performance or leaving you unable to engage in activities you used to enjoy.
Gathering this information will be invaluable as you pursue financial compensation for your losses after a Gainesville motorcycle accident.
File an Insurance Claim
Filing an insurance claim is a crucial part of the recovery process after a motorcycle accident in Gainesville, so don't put it off. You'll need to make sure you have all of your paperwork from medical visits and police report ready to submit with your claim.
If any witnesses saw your accident happen, their contact information should also be included as part of the claim. Make sure you're thorough when filling out the paperwork and include all necessary details about the incident.
You may have more than one insurance company involved depending on how severe the accident was. For example, if another driver was at fault for causing your accident, then their auto insurance will likely cover some costs associated with your injuries or repairs to your bike.
Your health insurance can also help cover medical expenses that result from an accident. Before filing a claim with either insurer, make sure you understand what type of coverage they offer and any limitations that apply to it.
Conclusion
In conclusion, taking the appropriate steps after a Gainesville motorcycle accident is crucial to ensure your rights are protected and you receive the necessary support. These essential steps include seeking medical attention, contacting an attorney, documenting the accident scene, collecting evidence, and filing an insurance claim. Don't hesitate to take action, as it will help you navigate through this challenging time more efficiently.
Remember, you don't have to face this ordeal alone – professionals like the team at 1-800 ASK-GARY are here to help you every step of the way. As a dedicated helpline offering 24/7 assistance, they provide invaluable support by connecting you with qualified experts such as doctors and lawyers to address your specific needs. Simply call 1-800 ASK-GARY, discuss your legal issue, and wait for a callback from a skilled professional who can guide you through your accident or injury circumstances.
Navigating the aftermath of a motorcycle accident may seem overwhelming, but with the right support and guidance, you can ensure everything is handled correctly and efficiently. Trust in the expertise of 1-800 ASK-GARY to help you move forward and recover from your Gainesville motorcycle accident.